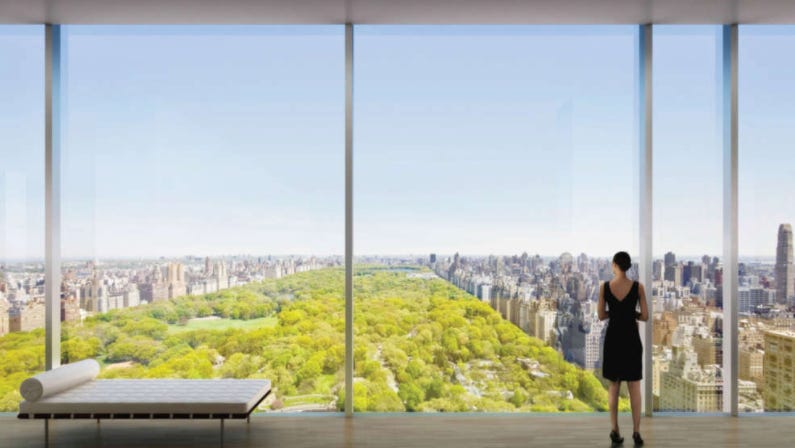 Photo (Handel Architects)
By Theodora Lau and Bradley Leimer
Thirteen years ago, on a small stage in New York City, the inauguration of a new type of event changed the financial services landscape — and many of our lives with it — forever. It was the first time that startups, investors, technologists, analysts, and bankers, were focused on a single stage, albeit seeing the gaze of its lens in a very different light.
In 2007, the Finovate team (co-founded by Jim Bruene and Eric Mattson), and now part of Informa, set about creating an impactful event purely focused on financial services technology. During that first gathering, they rounded up twenty of the most interesting companies they could find, including Mint (acquired by Intuit in 2009 for $170 million), Lending Club (IPO in 2014), and Prosper (private and valued at more than $1 billion). With only seven minutes on stage separating them each from anonymity, nearly all of the companies at that first Finovate were eventually acquired. The other firms presenting included: Andera, Billeo, CheckFree, ClairMail, Firethorn, Geezeo, Digital Insight, Identity Theft 911, iPay Technologies, Jwaala, Metavante, mFoundry, Monitise, MortgageBot, MShift, Online Resources, and Yodlee.
And the rest — as they say — is history.
Coined by Bradley as the Disneyland of FinTech, Finovate, in many ways, was the birthplace of FinTech itself. It was in this idealism that technology — or at the very least external incubation and development of ideas — could change an industry so close minded to change. That, and in the subsequent time since Finovate's debut, the venture community has poured billions into FinTech startups globally, and the financial lives of our global community has seen genuine innovation and more compassionate banking business models.
In-person events have always served as a gateway to make ideas happen, and to enable moments of serendipity. Many business relationships stem from those very first handshakes and casual chats in between sessions. From a founder developing a new product that leads to an exit or to a global bank adding important features to help its customers financial health — these opportunities matter. And that is precisely why we have always advocated for a diverse speaker line up, for you never know who is paying attention in the audience, and who you might meet in the hallway, that could change the trajectory of your life. And these experiences are ever so precious, like little ripples that form in the water and travel afar.
Perhaps this is why it is so hard to replicate the event experience. Speaking (solo) in front of a webcam requires an entirely different skill set than speaking in front of an audience of thousands. Networking in a virtual world can also be more challenging when there is an abundance of content that competes for your attention. Much like public speaking, being able to hold someone's attention in the digital world is truly an art.
Before we all return to the normalcy of travel and social gatherings, virtual events will continue to evolve. New ideas will be born and our ecosystem will continue to mature. We would look back at this period of time as those pivotal moments that transform us and the world we live in. And we would treasure those in-person moments even more the next time we meet.
Until then.
________
Public speaking is an art. And when you need to do a demo at the same time in front of a live audience, it's even harder. In this episode of the One Vision podcast, Greg Palmer, VP and host of Finovate, walked down memory lane with Theo and Bradley as he spoke about the history of one of the longest running fintech conferences. He shared with us some of his secrets on how to deliver an engaging talk as you navigate the showmanship of demonstrating your solution. It makes us wonder, when would we get to go back to a live event and hear Greg's gong again? It's the fastest, most nerve-wracking seven minutes of your life — won't you join us? You can find this episode on iTunes, Spotify, and on all players.
________
Unconventional Ventures helps drive innovation to improve systematic financial wellness. We connect founders to funders, provide mentorship to entrepreneurs, strategic advisory services to a broad set of corporates, and broaden opportunities for diversity within the ecosystem. Our belief is that anyone with great ideas should have a chance to succeed and every voice should be heard. Visit unconventionalventures.com to learn how you can partner with us today.